Breadcrumb
It makes me proud to see ONE vessels and containers
It makes me proud to see ONE vessels and containers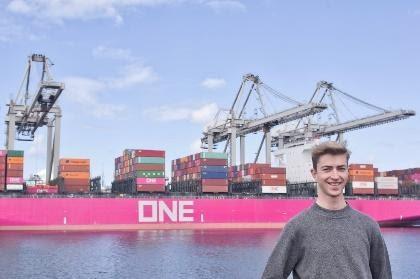 Jochem van den Oosterkamp,
Coordinator, Customer Service Export Asia
Rotterdam, The Netherlands
My name is Jochem. I am 21 years old and live in Zwijndrecht, about 50 kilometres from the Port of Rotterdam. When I was a kid, I often went to the port with my family to watch the vessels along the coast.  
Now I work for ONE and in my role as Coordinator for Customer Service Export Asia, I am the link between the customer's needs and the operational processes. Besides working in the customer service department, ONE has offered me a role in a project group, focussed on the digitalisation of the processes behind the company in order to enhance customer experience. This is an example of the confidence ONE has in their employees.
There are many reasons why working at ONE is great. It is a pleasant working atmosphere and the 'As ONE we CAN' slogan is something which really suits ONE. It is an extremely big company, but it also feels a bit like a family. As an example, you can expect assistance from colleagues on the other side of the world, even during these pandemic times. The magenta containers are something that makes the world more colourful. I still love to go back to the Port of Rotterdam, the place where my fascination for logistics started and it makes me feel proud to see ONE vessels and containers.