ONE in a million - DP World London Gateway's one millionth TEU of the year is unloaded from MOL Truth
Last month, DP World London Gateway handled its millionth TEU (twenty-foot equivalent unit) of 2018 – the first time it has handled a six-figure number of containers in a calendar year.
It was an Ocean Network Express (ONE) container that was arriving in the UK on the MOL Truth, a vessel capable of carrying 20,182 TEUs.
The MOL Truth was sailing as part of ONE's FE2 service, transporting goods from the Far East to Europe.
DP World is a strategic partner for ONE in the UK with growing volumes in both their London Gateway and Southampton facilities. ONE looks forward to continuing their partnership with DP World in the UK and serving UK customers through their facilities.
Chris Lewis, UK CEO, DP World, said: "This was an important milestone in the continuing development of DP World London Gateway and came just a few weeks before the port's fifth anniversary. It's fitting that it came off of one of the world's largest vessels, operated by one of our most significant customers.
"Thanks to partners like ONE, the port is among the fastest growing in the world. We're keen to work with all of our customers and their customers to ensure the port is the very best facilitator of trade for all, as it continues to grow."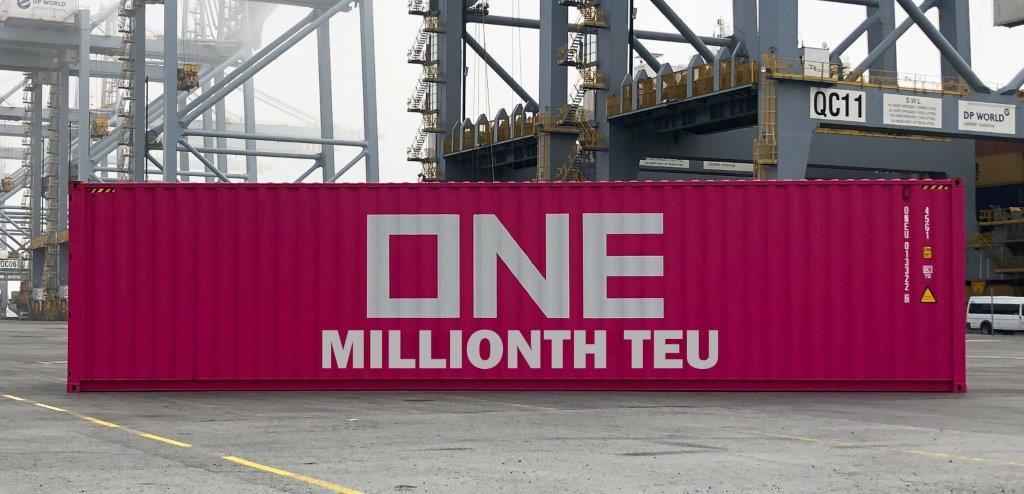 To view this article in a PDF format, please click here